Five Things New Grants Management Specialists Need to Know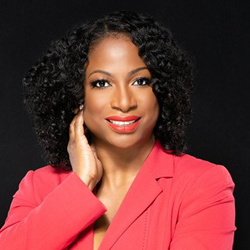 Five Things New Grants Management Specialists Need to Know
By Kristee Hall
Grants Management Specialist, U.S. Department of Energy/NNSA

I will admit when I came into the grants administration field, I had no clue of the expectations, besides being a focal contact for awarding federal funds to the public. After working for four agencies with different public purposes, I realized one thing. Each agency awarded funds to achieve a goal that would change someone's life. This fact alone has reminded me when times get trying of why I am in this field.  My heart and desires always keep me in grants administration. After having a successful 23 years in the field, I am always a champion to new coming grants specialists that need a guide along the way.   Whether in the public or private sector, here are five things that will help grants specialists along their lucrative career:

1.    Remember why you decided to enter the field.  Whether you are providing a public service for law, science, health, or education, know that the work will be done to serve a beneficial public purpose. While the demographic is broad -- it can range from kids, students, elderly, sick, well or emergency situations -- know that funds will be allotted to a specific purpose to change a current circumstance.

2.    You are a student every day! Embrace 2 CFR 200 and your agency, non-profit, for-profit, state or private companies' regulations. 2 CFR 200 is the codified regulations and the main grant administration guidance that grant specialist learn. Once you understand and apply these regulations, you are off to a great start in your grant career.  

3.    Network with grant organizations to include National Grant Management Association (NGMA) or Grant Professionals Association (GPA). These organizations provide "from cradle to grave" guidance to include knowledge from grants professionals in different organizations.  Networking is a great way to keep in touch with current grant administration practices and opens opportunities in places you may not have access to otherwise.
 
4.    Serve on grant committees or workgroups. Select or look for a mentor within the grants administration field. Throughout my career, senior grants administration professionals have guided me through my path. The advice always remained to keep a team or group of individuals that I could call or meet with on a routine basis to ensure that policies and procedures were compliant and/or best practices were followed for grants administration.

5.    It's a rewarding career! You will become so excited during busy funding periods and site visits about the progress that your recipients have made. Sometimes you may even be rewarded by the appreciation of the public achieving their goals. Even when I am challenged, I smile at the rewards that my recipients receive for their work and knowing that I impacted someone.

Whether you are within the civil service or serve in the public sector, the advice above applies to all new grants management specialists. The golden rule is to be open to learn every day and to meet new connections within grants administration. It is a beneficial field that will continue to grow and thrive. My position is still teaching me something new every day and I truly hope that these tips will help you as well!

Kristee Hall is a grants management specialist with the U.S. Department of Energy / National Nuclear Safety Administration (NNSA). She has 23 years of experience in grants management and has worked with four different federal agencies throughout her career. Kristee currently serves on NGMA's Membership Committee.



Share this post: