NGMA Welcomes New CAPP Partner, HdL Companies!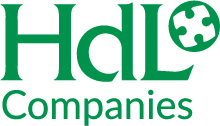 NGMA Welcomes New CAPP Partner, HdL Companies!
HdL Companies is dedicated to supporting local governments across the U.S. with revenue enhancement, technology and consulting services that enable cities, counties and special districts to better serve their constituents. The firm's Indirect Cost Recovery Services manage the indirect cost recovery process from beginning to end:  from cost rate negotiation to reimbursement to your General Fund.

Q. What do you love about grants management?

It offers the opportunity to bring in much needed revenue to local and tribal governments and non-profit organizations. It's exciting to see successful projects and programs be implemented that directly affect quality of life.

Q. What would you like members to know about Hdl?

Our mission and core values come from a place of integrity, generosity, and humility. We are proud to serve local government because we value their service to our communities. We are here to support them in those efforts.

Q. What is a surprising fact about the Hdl?

HdL is an employee-owned company! The company was founded in 1983, and our founders sold the company to its employees in 2007.

Q. How can NGMA's Members connect with you?

For more information on Hdl, please visit our website.



Share this post: