Four Ways to Get Involved with NGMA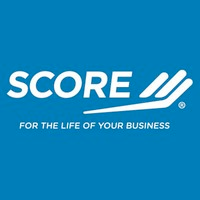 Four Ways to Get Involved with NGMA
By Brent Ramsey, Compliance Manager, SCORE

Have you ever thought to yourself "I want to make the most of my NGMA membership and get more involved in the NGMA community, but I just don't know how"? I want to share four simple ways that you can get engaged with NGMA that goes beyond merely attending monthly webinars and the annual grants training. These are concrete suggestions of how to volunteer and engage socially and professionally with your fellow peers.

Getting involved with NGMA benefits both you and the greater grants community. By taking advantage of any of these opportunities to get involved, you may be able to expand your network, learn valuable insights from your peers, build your professional profile, and give back to an organization that has uniquely benefited your career.

1.    Volunteer on an NGMA Member Committee

There are a surprising number of opportunities to volunteer your time with NGMA. Whether you are new to grants management or if you a well-seasoned veteran in the field, there is a volunteer opportunity for you that will fit your strengths and talents. For example, there are many NGMA's Member Committees that you can volunteer on.

To volunteer, visit the simply visit the NGMA Member Committees webpage and reach out to the NGMA Staff liaison of the committee that you are interested in.

In addition to the national member committees, there may be opportunities to volunteer at your local chapter level. And for those experienced and well-established NGMA community members there is always the opportunity to serve on the board as well.

Volunteering requires a small-time commitment but has a huge impact on how NGMA serves its members and our community. Serving is also an opportunity to shape your own experience as an NGMA member.

Most importantly volunteering with NGMA is an opportunity to connect with your fellow peers who are working behind the scenes to continually add value to our grants management community.

2.    Participate in NGMA's Members Only Discussion Board—NGMA Network

One of the best ways to keep up to date with the constantly changing grants management field is to participate in the NGMA Network. There are lots of different communities that you can subscribe to in order to get daily updates right to your inbox, so that you always know the latest issues and updates in the grants management world.

I know that I have used this resource to leverage the experience of my peers on several occasions, and I always try to reciprocate by answering others' questions when I can. So, if you have not had the opportunity, try posting a question, or answering one, try starting a CGMS study group, or try joining your local chapter's discussion board. There is no limit to how we can use our network to help and support each other.

3.    Engage at AGT

As an NGMA member, chances are that you have likely attended the yearly grants pilgrimage known as the Annual Grants Training (AGT). But maybe you have not seen the tireless effort of staff and volunteers behind the scenes putting it all together. Volunteering to help with the AGT is a great way to meet the NGMA staff as well and the renowned speakers that share their excellent learning sessions at the meeting each year. Volunteering is easy too. Whether it is joining the Education Committee to help review and approve of presentations, volunteering to be a moderator for several sessions, or volunteering to check attendees in at our next in-person meeting, there are plenty of ways to participate. Keep an eye out for communications from NGMA Staff for your opportunity to participate next year.

4.    Get your CGMS Certification

The process of studying for and sitting for your CGMS credential is a unique but important way of getting involved in the grants community. The immediate reasons to get you CGMS are obvious, but the journey to getting it and the esteemed community that you join after you get your credential are equally as important. If you are eligible to take the exam, I highly enough you to start or join a CGMS study group, take the GMBoK training, and join the community of CGMS holders.

I can attest from my own experience, that being active with NGMA has opened a lot of doors for me and has been essential to my continued growth as a grants management professional. Please consider getting involved if you can and remember it is never too early or too late to get involved in our NGMA community.
---
About the Author:

Brent Ramsey, CGMS is a Compliance Manger at the non-profit SCORE and is Vice-Chair of the NGMA's Education Committee. Brent has been a member of NGMA since 2018.
Share this post: